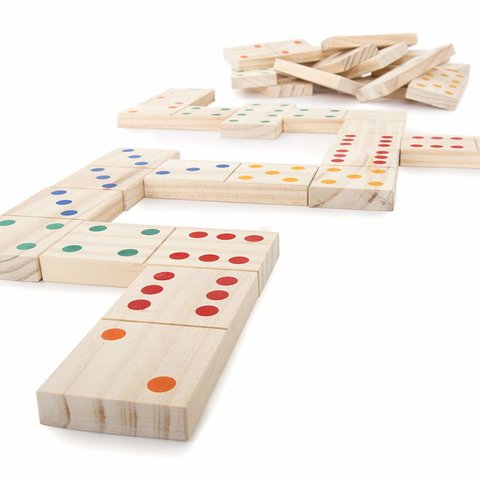 Giant Dominoes
Our Indoor Outdoor Giant Dominoes are a must have for family game night or to take to picnics, birthday parties, kids' church activities, classrooms or BBQ's! This Large Dominoe game just increases the fun whether you are watching or playing!
Are you looking for a fun addition to your collection of outdoor games? How about giving these Giant Backyard Dominoes a try! Take these large dominoes outdoors and enjoy some time in the sun! A great outdoor activity for any event, these wooden dominoes will keep the fun going for hours!
Lets get ready to slap some bones!