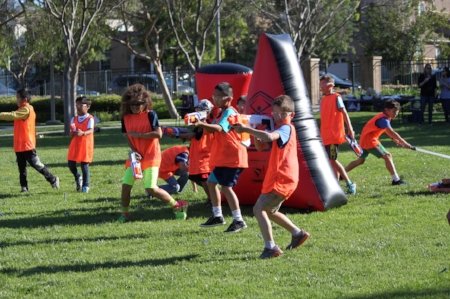 Nerf War party for 20
Nerf Guns and kids just go together. So Nerf Gun Parties are inevitable, and luckily you stumbled upon the best Nerf Gun Party service. Our nerf war parties offer a variety of simple-to-use Nerf Guns that fire standard Nerf Darts reliably, fast, and far. And, our guns don't leave a sting on impact, which make them great for younger kids looking to play Nerf Wars with their friends on their birthday.
Rental includes 6 Camo Inflatable Bunkers, 20 saftey glasses, 20 nerf guns, Nerf Darts, and Vests.