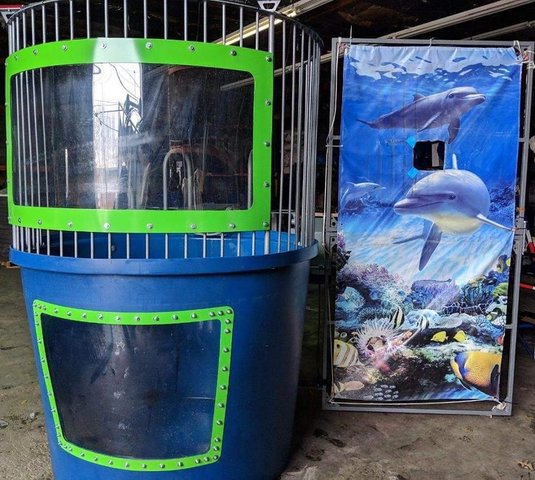 Trailer Mounted Dunk Tank
Our dunk tanks are safe and reliable. They use 550 gallons of water and have a clear plexiglass window to see your teacher, boss, coworker get splashed. Our Team at Paradise Party Rentals will deliver and set up your dunk tank so all you have to do is recruit the volunteers to get soaked!


Note- Please make sure there is a water hose onsite long enough to reach wherever dunk tank will be set up at.
*For residential use, the dunk tank will have to be set up in the front yard, unless you have a double wide gate to fit in your backyard.